Hello survivors!
You've probably googled the infamous keywords a million times now and read a thousand articles to find how many cases there are – however, if you are anything like me, words come into your head from one ear and they come out through the other without leaving much trace inside. An image tells more than a thousand words – that's why we have here a selection of maps to help you see the progress of the virus; interactive, so you can move around, and updated real time to quench your thirst for news.
World Coronavirus map for accurate location
Though the overall numbers are not as clearly stated and analysed as in the one below, this map by the COVID-19 Reddit community is probably the best to actually see the precise location of cases around the world. A great example of the good things that we can do if we work together – instead of panic buying toilet roll.
World Coronavirus map for statistics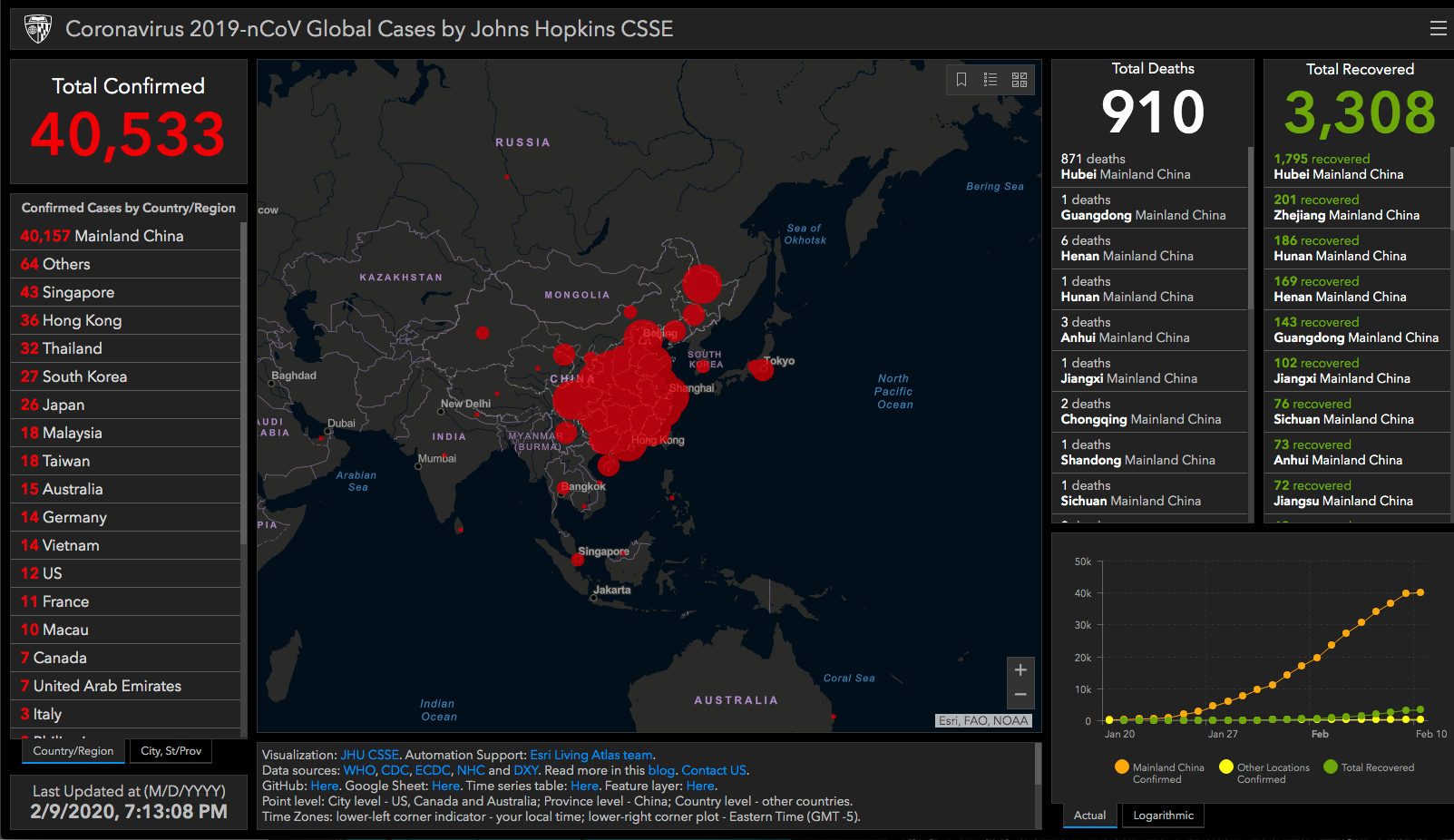 This map by the Center for Systems Science and Engineering (CSSE) at Johns Hopkins University (JHU) has been our reference to see the worldwide evolution of the virus during all these days. Just be aware that it is set by country, not by region (with the exception of China and US), so the red bubbles are not on the exact location. Also the bubble size is not really proportional – but kudos to the JHU for building this thorough piece of information and keeping it updated, making us feel like we're playing Pandemics.
Scroll down the 'COVID-19: U.S. at a Glance' website to find this handy map with the current reported cases by state. Who's winning? Place your bets!
UK Coronavirus map (official)
Desktop version / Mobile version. For the mobile version click the menu at the bottom and select Map. It's a very good map that adapts the level of information to the zoom, while also showing all the data analysis. I like the cold relaxing colour palette – unlike the bleeding wounds of red dot maps, this one feels like soap bubbles. Keep calm, it's just a bubble bath 🙂
Let me know if there are any better maps around or if there's any other map you would be interested – not for travelling, I assume…
Stay safe, stay sane!